Jean-Pierre Wholesale Bakery secures a government grant and has a visit from the Prime Minister, Scott Morrison.
OMP19 alumni, Jean-Pierre, is awarded $1.74m as a part of the Northern Australia Development Program. With the funding, Jean-Pierre Wholesale Bakery reported that they plan to "construct a new food manufacturing facility in Townsville, which will allow its artisan bakery to scale up production capacity and diversify its operations by introducing the first par-baked bread facility in Northern Australia."
After being awarded the grant, Prime Minister Scott Morrison visited Jean-Pierre Wholesale Bakery on his Northern Australia election campaign tour.
Jean-Pierre said that he does not believe this would have been possible without the Owner Manager Program and his business mentor. Congratulations Jean-Pierre!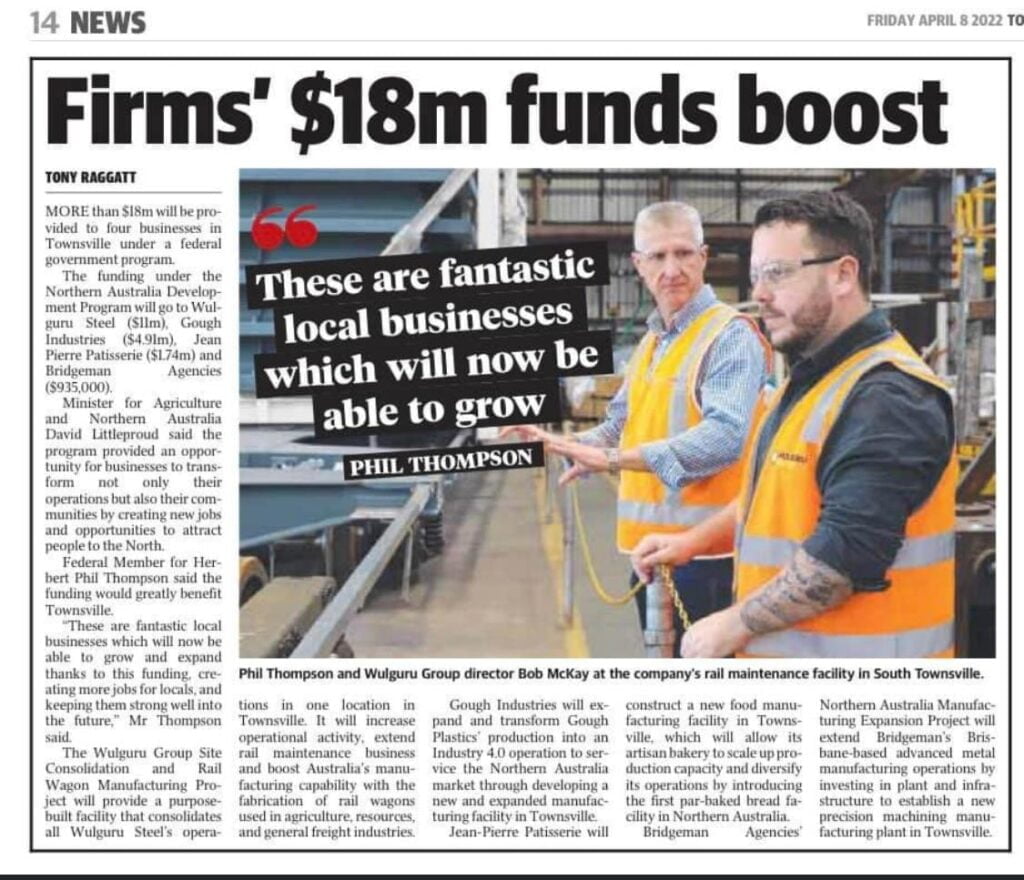 OMP18 Alumni, Jean-Pierre, is awarded funding to further develop his French patisserie in Townsville.