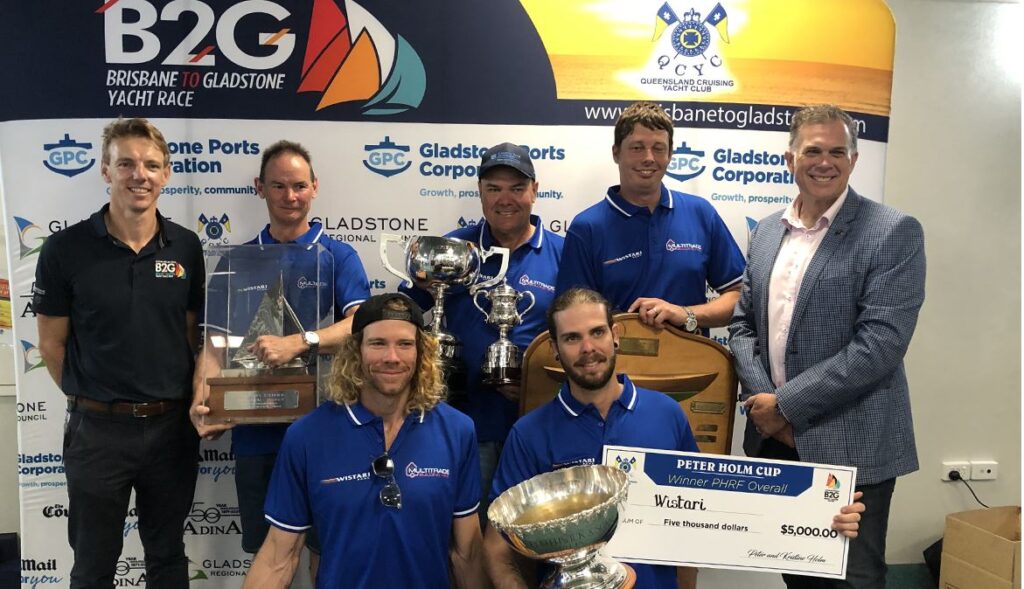 Adina Watches, the official timer of the 2021 Brisbane to Gladstone Yacht Race.
Words by Adina Watches General Manager, Grant Menzies.
"The ocean has reserved its mysteries and have intrigued and challenged for as long as people have roamed the earth. In 1911 a daring group of sailors braved the treacherous 308 nautical miles and raced between Brisbane and Gladstone. 74 years later that same challenge is answered. The Brisbane to Gladstone yacht race stands as arguably the most important and most prestigious Ocean yacht race outside the Sydney to Hobart. Held every Easter it holds a special place in many Queenslanders hearts who line the shoreline vantage points to get a glimpse of these intrepid sailors.
As a child growing up in Brisbane, my holidays have been always on the Sunshine Coast. My Nan and Pop had a holiday place at Alexander Headland. After braving the horrendous traffic jam to get up there on Good Friday the first and most important thing to do was go way up to the headland and see the yachts of the Brisbane Gladstone go past!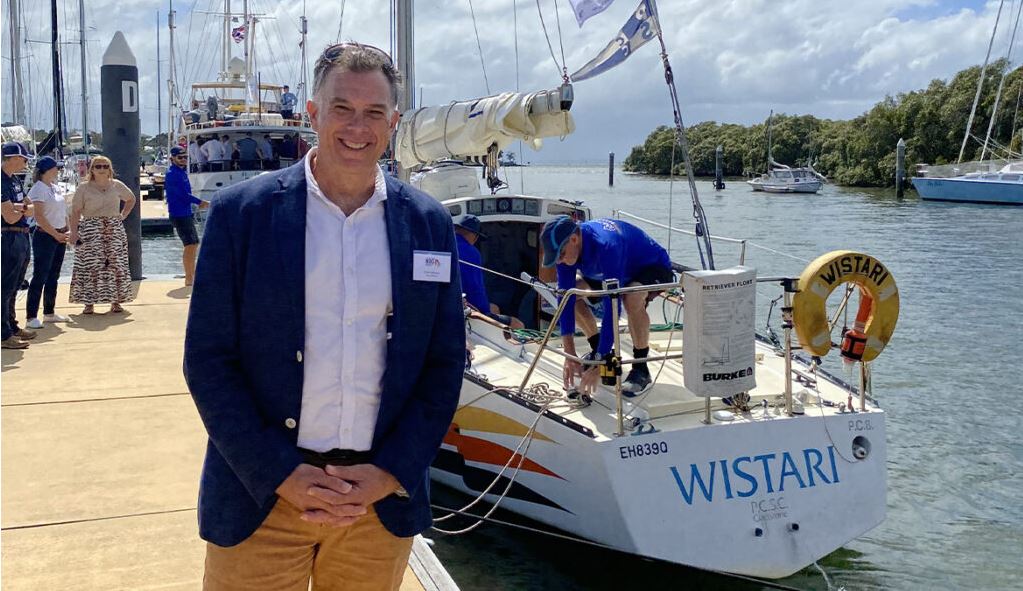 OMP 19 Queensland participant, Grant Menzies - Adina Watches General Manager, watches the race.
"Fast forward (too many decades to mention!) I couldn't believe our family business Adina Watches would be the official timer of this great race. With COVID uncertainty swirling all around the start of the 2021 chapter. I found myself and my wife Nichole aboard the start vessel in midst of the action. The swell was big and the wind howling but this is what ocean racing is all about! With the starting gun firing I was amazed at how quickly they went. Blackjack unleashed its huge sail power and accelerated into the lead with rest of the fleet snapping at its heals! We chased for an hour so before turning for home. What an experience to be there on the start line. The experience didn't end there!
On Saturday we loaded the family into the car and literally raced the boats up the highway to Gladstone. We were neck and neck with leaders believing it would be Blackjack, only to discover she had been de-masted in the heavy condition just outside Gladstone harbour. It was first timer Maritimo who took line honours but it was local favourite Wistari who took home the chocolates and a bespoke Adina watch each for their troubles!
What an experience! I am already looking to seeing this year's race unfold. It could not be anymore dramatic than last years, could it?"