Only weeks after Nadia Taylor completed the Owner Manager Program, she encountered a
nerve-wracking challenge. She found herself being considered for the role of CEO at the national consulting HR firm where she had been a partner for over two decades. But to get there, she needed to convince her ten business partners that she should be promoted from Managing Director.
"If I hadn't done the course, I wouldn't have been as prepared," Taylor says. Completing the Owner Manager Program, it turns out, was perfect timing. "It definitely gave me the ability to confidently articulate why I was the best person to step into that role."
Like so many businesswomen, Taylor had concerns about taking time out to complete the Owner Manager Program. She soon changed her thinking. "The reality is, to remain productive and focused, you actually need time out to think about the business."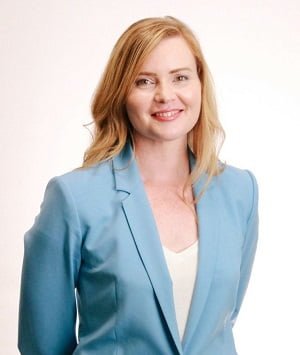 The program gave her a clear, cohesive vision and a sense of purpose. "I actually achieved a lot more in those months that followed than I would have otherwise because I went back so much more focused about what the priorities were." 
Taylor understands that owners and managers may baulk at outlaying for a program for themselves but encourages turning the lens on your own skills. "You're usually investing in the people within your business, but you forget to continue learning yourself." Also, the kind of tailored advice you receive in the Owner Manager Program, she notes, is a shrewd investment, which would cost significantly more from a consulting firm. 
Now, as the new CEO of Mapien, and a presenter for the Employment Law section of the Owner Manager Program, Taylor knows it was worth it. "I recommend the Owner Manager Program because the clarity that you get from the course will give you new energy to take your business where you want to."
Are you ready to build the business and life YOU want?
Click here to find out more about the life-changing, Owner Manager Program.