In August 2019, Owner Manager Business Program 12 kicked off with most of the sessions held at the glorious Spicers Hidden Vale.
The group includes businesses from Manufacturing, Hospitality, Education and Training, Agriculture, Real Estate, Business Services, Retail, and Health and Fitness. The diversity really makes a rich learning environment – there is just so much you can learn from others in different industries and markets.
In block two an interesting thought was raised as part of the finance simulation, "knowledge without application is useless". I am not sure this is true in every situation. It is however definitely a big part of the philosophy that we follow as part of the Owner Manager Business Program 12. There is just so much knowledge and information out there, but it is the application that really makes a difference. Hence, our core focus on the Program is to provide practical tools and techniques for application on a daily basis.
Thanks to Barry Johnson for really challenging the owners on their knowledge of accounting as part of the simulation. It bought out the competitive side of the group, with one group risking it all and nearly going bankrupt. While the team that came out on top did so by monitoring future demand!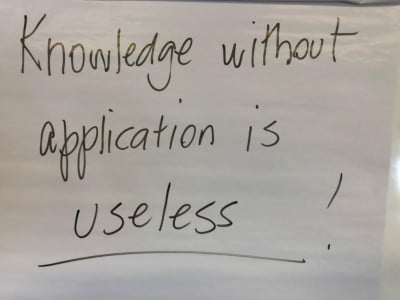 There was also the enlightening session from Nadia Taylor at Mapien discussing employment law and employee relations. This simple exercise (below) demonstrated that you get more balls in the bucket with constructive specific feedback.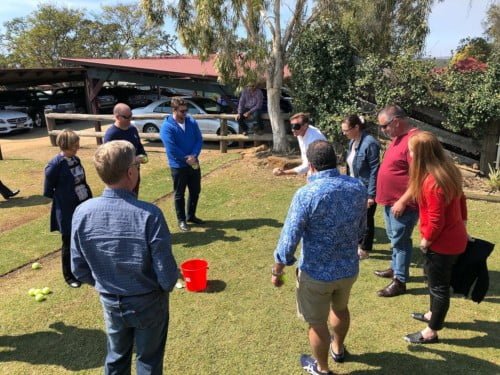 We are looking forward to the block 3 business panel sessions where all participants get challenged on their core assumptions and the current state of their business!