OMP19 Alumni, SSS Strawberries was the WINNER of the 2022 Queensland Medium Business Award in The Family Business Excellence Awards 2022!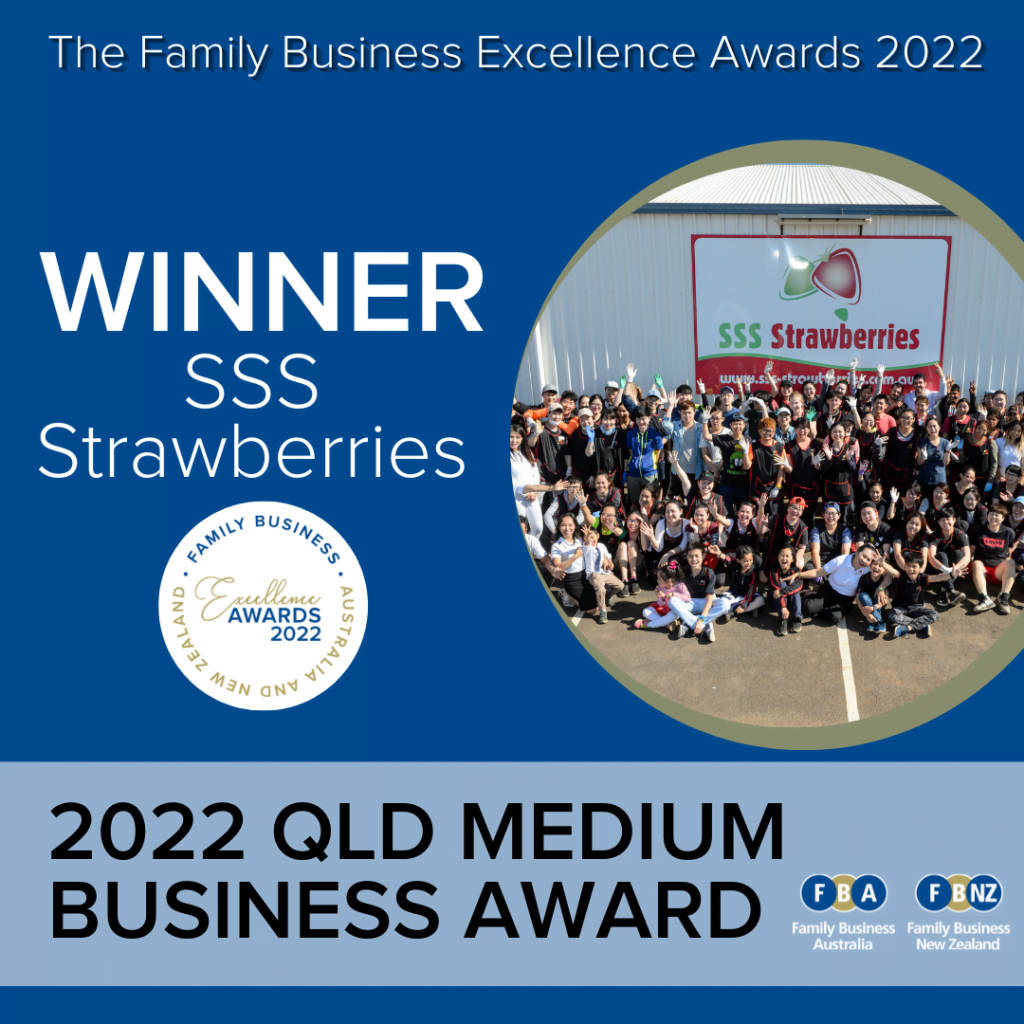 SSS Strawberries says, "We would like to express our gratitude to Family Business Australia for recognising SSS STRAWBERRIES with the Queensland Family Business Excellence Award for the medium business category.
It's our absolute honour as it is testament that our team's efforts in recent years have been worthwhile and successful. We are humbled and grateful to accept this completed milestone.
As a state winner we are thrilled to move on to the next phase and represent Queensland for the National and New Zealand Awards!
"
Congratulations to OMP19 Alumni, Gina Dang, and the team. What a fantastic accomplishment!