I see a lot of successful business owners…
In a world where people want the flexibility and returns without risk and hard work, I am constantly amazed with the initiative, drive and perseverance of successful business owners.
I recently met a guy who had started his business in his teenage years, he couldn't find an apprenticeship so he hired a few qualified people to work for him and signed himself up as their apprentice.
"Who does that?"
A business owner that's who. (Interestingly enough, I met another lady who did the same thing in the plumbing industry as she couldn't find anyone to take her on as a female apprentice plumber… hopefully, the world has improved since then).
Fast forward 15 years and he is running a successful business with 35 plus staff, takes a number of holidays each year, sits on the board of a national association, has won multiple business awards, is making good returns, and is very comfortable with a clear plan for his business.
Here I am talking to him about doing a Program for Business Owners and in the process asking myself
"How can we help him?"
Fast forward a month, and this owner who thought he had a clear plan and was comfortable a month ago now has a much bigger vision. He has moved his business into a higher value less competitive market, implemented some matrix teams to improve his staff structures, and refined a business process that frees up a couple of hours a day for a single employee! His staff are on fire with the changes and so is he… and that's just after one month!
Or take the example of a high-end electronics business, very successful owners and very good operators. By way of example, the company grew 300 percent over the last 12 to 18 months off a pretty significant base. Once again, what do we teach these guys?
Well, it turns out they have improved markedly as they have implemented new hiring and people practices that have made a significant improvement in their approach and the owner is now much more open and receptive to new ideas and approaches for his business.
Another Business Owner decided to analyse his staff turnover, having historically thought that it was just a fact of their industry and their business. Upon further analysis, he worked out that it was costing him in excess of $1m per annum and is very solvable with improving hiring and people practices. I am looking forward to seeing what that does to the bottom line!
For me, it seems a bit daunting in conversations with these business owners because if the Program doesn't offer the owner value, or the owner doesn't think they can learn anything, I don't want the owner on the Program.
Each time in these circumstances I back the program with the seven years of history behind me seeing business owners and their businesses change and improve as a result of the things that we do. These owners always have an attitude that says,
"There is always something you can learn or improve".
Finally, and this is a common one, there is the phone call from a brother or a spouse that says "what have you done with my brother or husband". I ask, "What do you mean?". Well, I don't know what you do on that course, but he's a different person. He's come back saying that we need to sort out this people issue that we've had for a long time, we should implement KPIs and performance dashboards for the production team and he's on fire. I haven't had conversations or seen my brother like this in 40 years!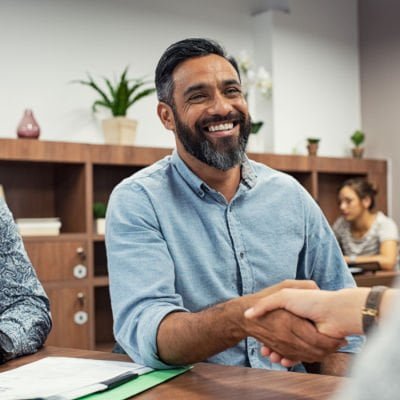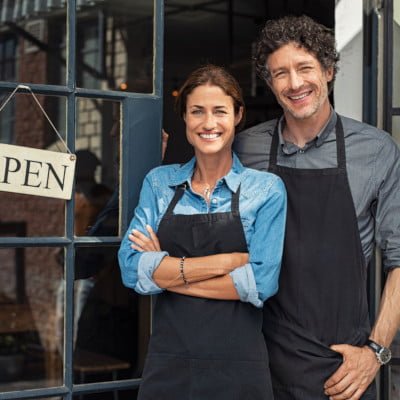 Perhaps more importantly, it never ceases to amaze me the good that these owners do in their communities. Take for example the owner, who with his wife has fostered over 70 children, or the owner that is actively involved in his community and making sure that there are anti-violence against women posters in every pub in the country, or the owner that has set up orphanages in India to take in and assist hundreds of orphaned children, or the owner that runs finance courses for his blue-collar factory staff and helps them into home ownership with financial principles and a profit share arrangement (no wonder he hasn't had to advertise for staff for 15 years)….the list could go on.
In a world where its often easier to just earn a wage, these people are the quiet drivers of Australia, creating solutions, employing locals, supporting charities, often with little or no recognition.
I feel privileged to interact with them, be entrusted with their business, as they never cease to amaze me!!
Rob Douglas,
Executive Director, Australian Owner Manager